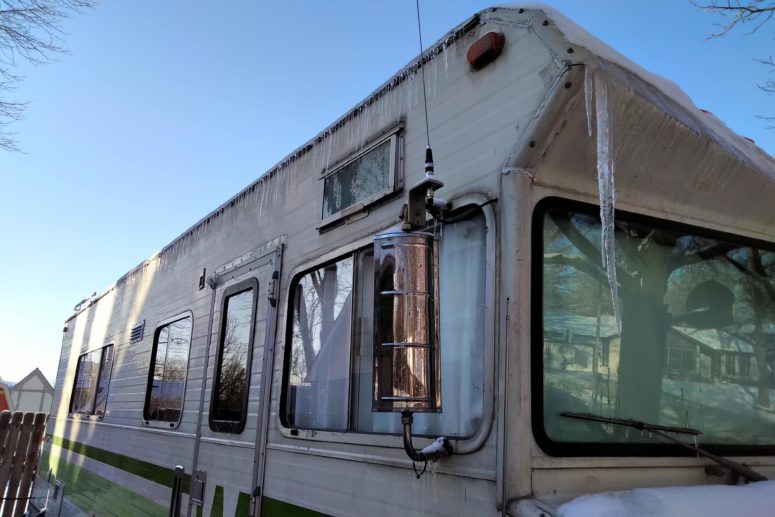 The fun continues with small projects as the weather permits.  I'm happy to report that the worst body rot underneath the entry door and all along the passenger side of the vehicle has been removed and replaced with new wood.  Eventually this process will have to be repeated on all bottom edges of the vehicle.
After the wood rot was fixed, we were able to finally finish the entry door installation.  The door was rebuilt a couple months ago and many parts of the door were saved.  We did replace the rotten wood at the bottom of the door and went with FRP (the same material used for the ceiling) on the interior of the door.  The finishing touch was the Slim Shade window, which has a built-in pull-down shade.
Finding new door seals around the frame was another challenge, but luckily they are still available from Winnebago!
Another continuing project is the repair of the lower interior storage doors.  I was able to use a spare door to replace the one under the dinette bench.
Finally, we've improved the battery situation with a new 200 amp hour house battery.  The existing house battery has been put into service as the new automotive battery.  The battery tray was also cleaned, painted and primed.
So – now I can say the Winnie is powered by Duracell!  That's all for now – much more to come.
– James