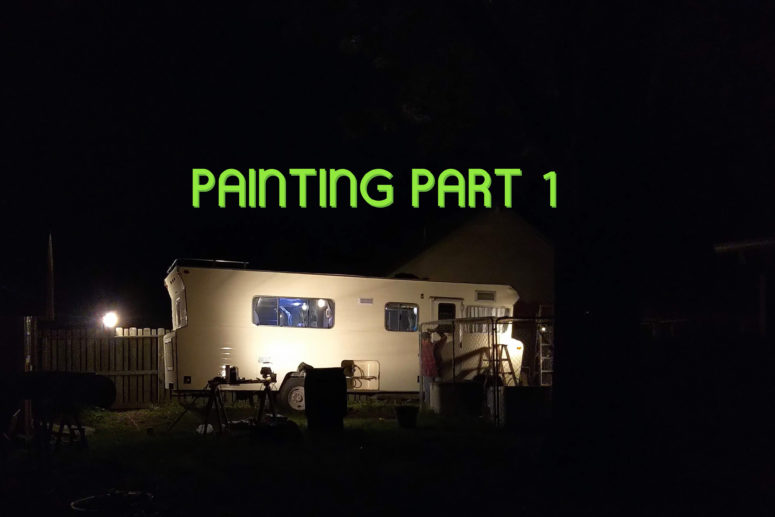 The last major part of the project: painting – another huge undertaking.  As this entire restoration has fallen into the "shade tree" category, we've had to work around the weather.  In addition, if you've painted anything before, you know from experience that preparation is the most important and time-consuming part of the task.  So here we go with the pictures!
The problems:
So that was several days of wood repair, body repair, cleaning and straightening the bottom metal channel that encloses the bottom of the vehicle sides.
The actual painting doesn't take too long at all – Rust-Oleum Canvas White is a great color match for classic Winnie's like this one.
After the paint had time to set up, we caulked all the windows and seams under worklights since it was supposed to start raining at 1 a.m. that morning.  Thankfully, the showers held off until 5 a.m. and our weather window closed just in time!
Stay tuned for Painting Part 2 – where things really get exciting!
– James