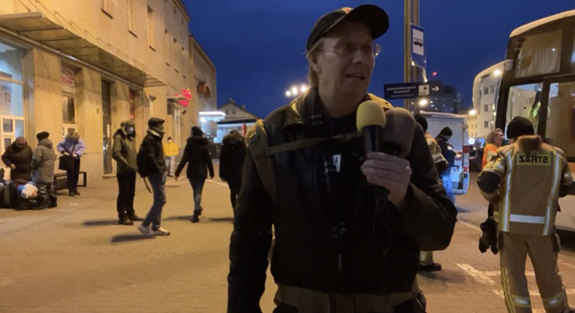 WNRI Rhode Island talk host John DePetro is broadcasting his radio program live from Rzeszow, Poland via QGoLive. DePetro says, "Challenging broadcast to say the least but valuable first-hand account of situation in Eastern Europe." DePetro notes that Rzeszow is the closest airport to the border of Ukraine and main hub for thousands of refugees. He says he's secured a translator and security and plans to broadcast from the Ukraine border.  Here's John speaking to his translator Ana about the people she left behind in Ukraine:
John says, "I was standing at the Urkraine/Poland border and the QGoLive signal was crisp, clear and reliable. It did not cut out once.  Listeners are just blown away.
Good luck John – stay safe!