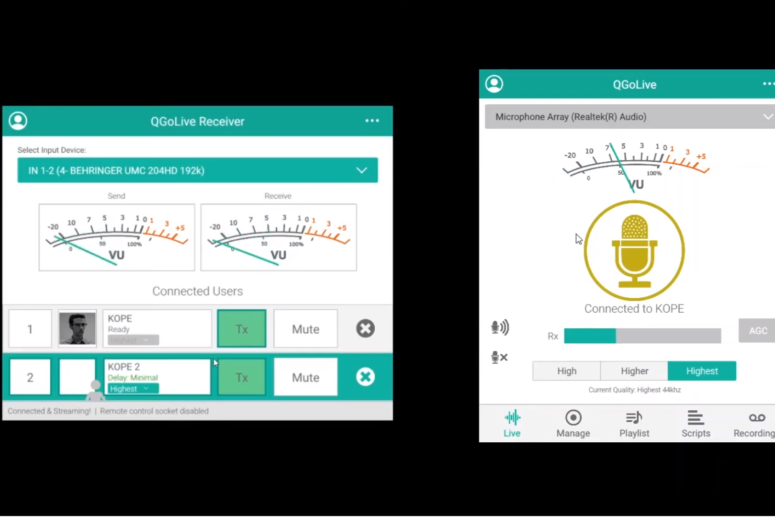 We have a new build of QGoLive that's packed with features.
They include:
Mic Muting – Which allows you to mute the mic at any time from the main "Live" tab or the "Playlist" or "Scripts" tab.  Not only is it a quick way to mute your mic without adjusting your preset mic gain, it also gives you the ability to turn off the mic while you're playing audio cuts live to your station.  This is a very handy feature for reporters who are in a noisy environment.  A real "mixer in your pocket!"
Standby Status – Perfect for busy reporting events like election night.  When you connect to the receiver, the mic button on your app is normally green.  This will still be the case if you're connected in the main "live" position in the receiver.  If another person is connected and on the air in that position and you're in the number two or three slot, etc., in the receiver, your mic icon will now turn yellow, indicating you're in standby.  When the board operator at the station selects your connection, your mic will turn green and you can begin your remote.
Recording Indicator – When you're in "record" mode on the app, tapping the mic icon will start the recording as it always does, however, the mic will now turn red giving you another reminder that you're recording to your own device instead of broadcasting to the station.
Check out this video which outlines the new features: