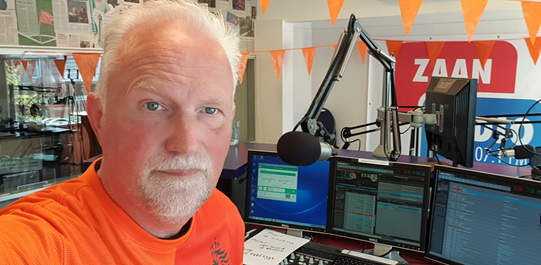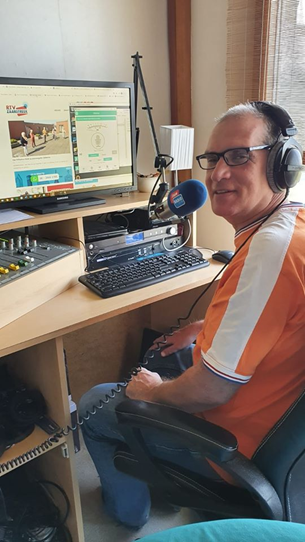 Broadcast duo Ed Bakker (above) and Goos Mante (right) hosted a special program on Zaanradio for Koningsdag or "Kings Day" yesterday in the Netherlands.  (This is also why they're both wearing orange.)  Goos sent us the following note:
QGoLive was working excellent. No delay. Could listen back over the audio tuner by the FM signal from our radio tower in Zaandam city. I was in my home studio in Wormer and Ed was in Zaandam.
Take a listen for yourself below!