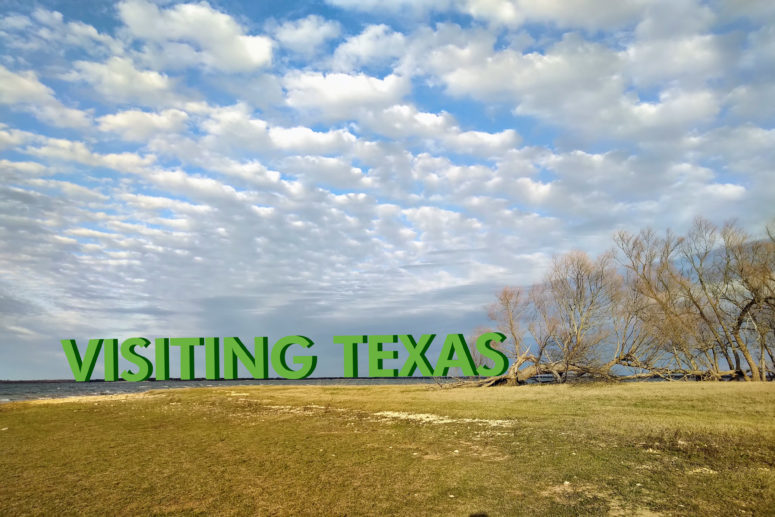 Here's a recap from the Winnie's first big trip out of state in February and March before our world got a little crazy.  Hope you enjoy.
The goal of this trip was to do a longer shakedown cruise, work out bugs, enjoy some slightly warmer weather and visit some radio stations along the way!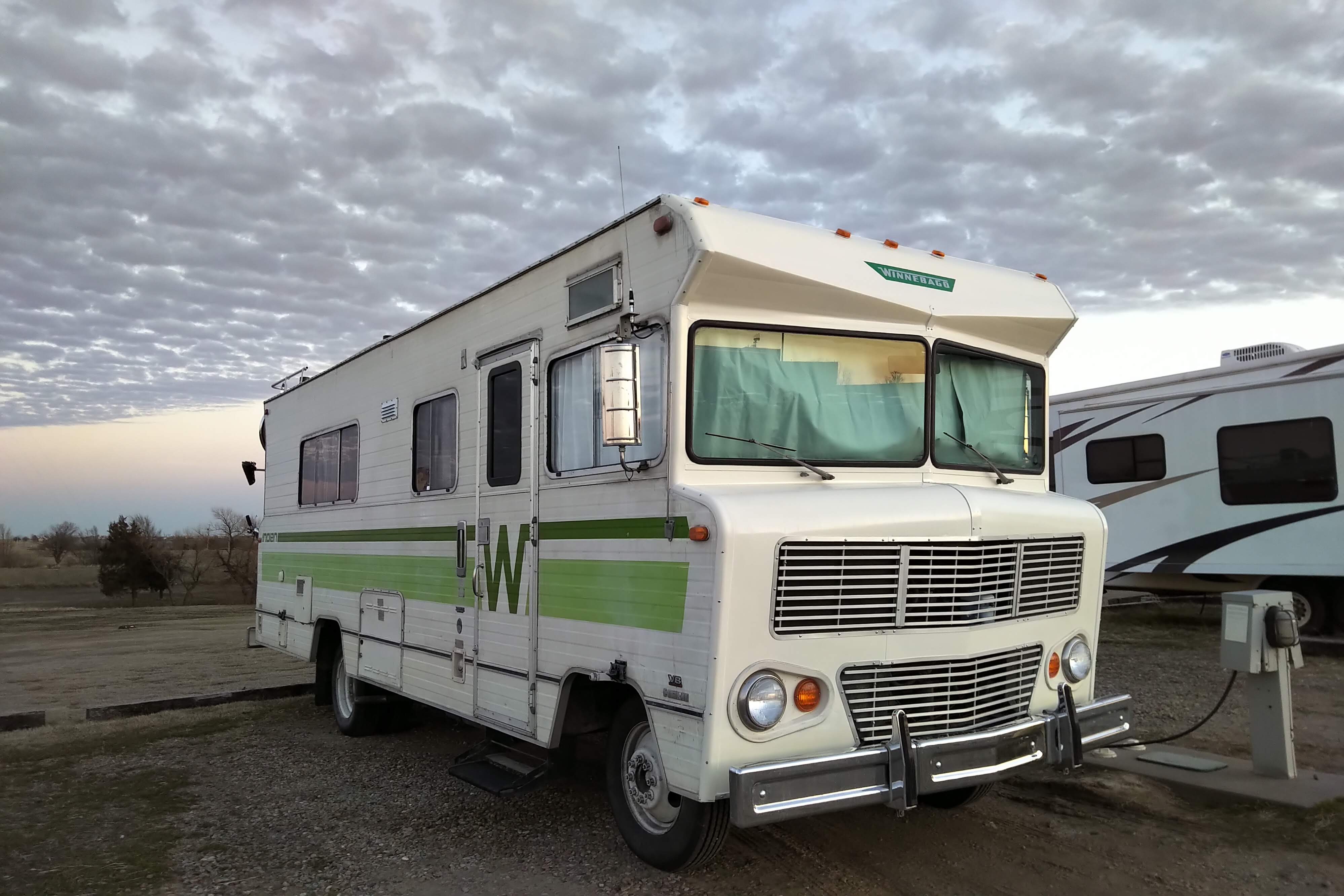 El Reno, Oklahoma
This was the first stop after leaving Wichita, Kansas.  Originally planned as a backup stop, the Lucky Star Casino turned out to be the perfect spot with full hookups for FREE!  That's pretty rare.  You can actually stay four nights here, just pull in to an open spot and then check in with the security desk.  Day one also brought our first squawk – no oil pressure indicating on the gauge.  Turned out to be a loose connection on the sending unit, so a quick five minute fix.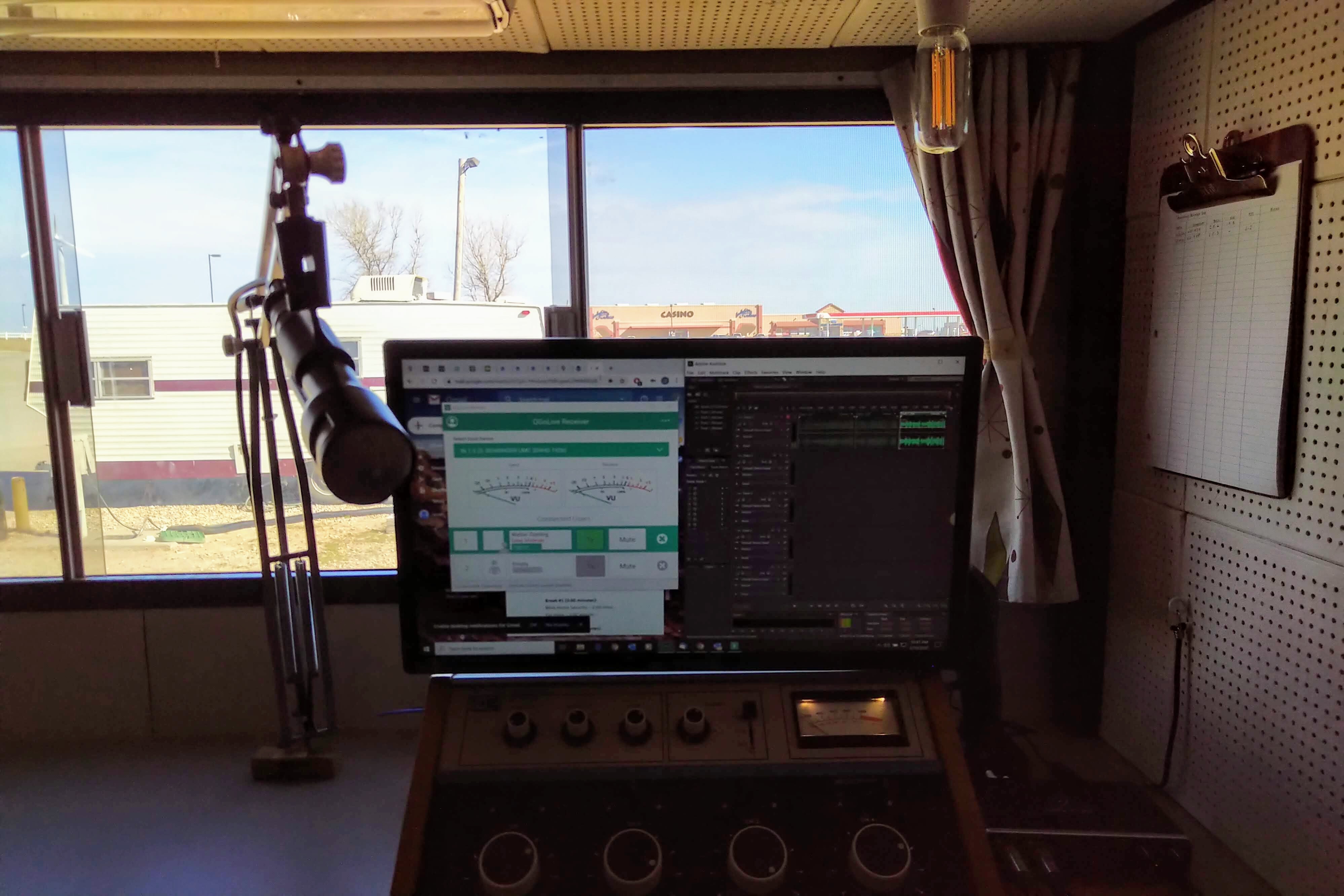 The next morning, it was time to take care of a few radio tasks, including recording and cutting the network spots for Sterling on Sunday, of course using QGoLive.  So there we were, cutting national radio commercials airing on 50,000 watt stations in the middle of a parking lot (with a nice little Shasta trailer in view).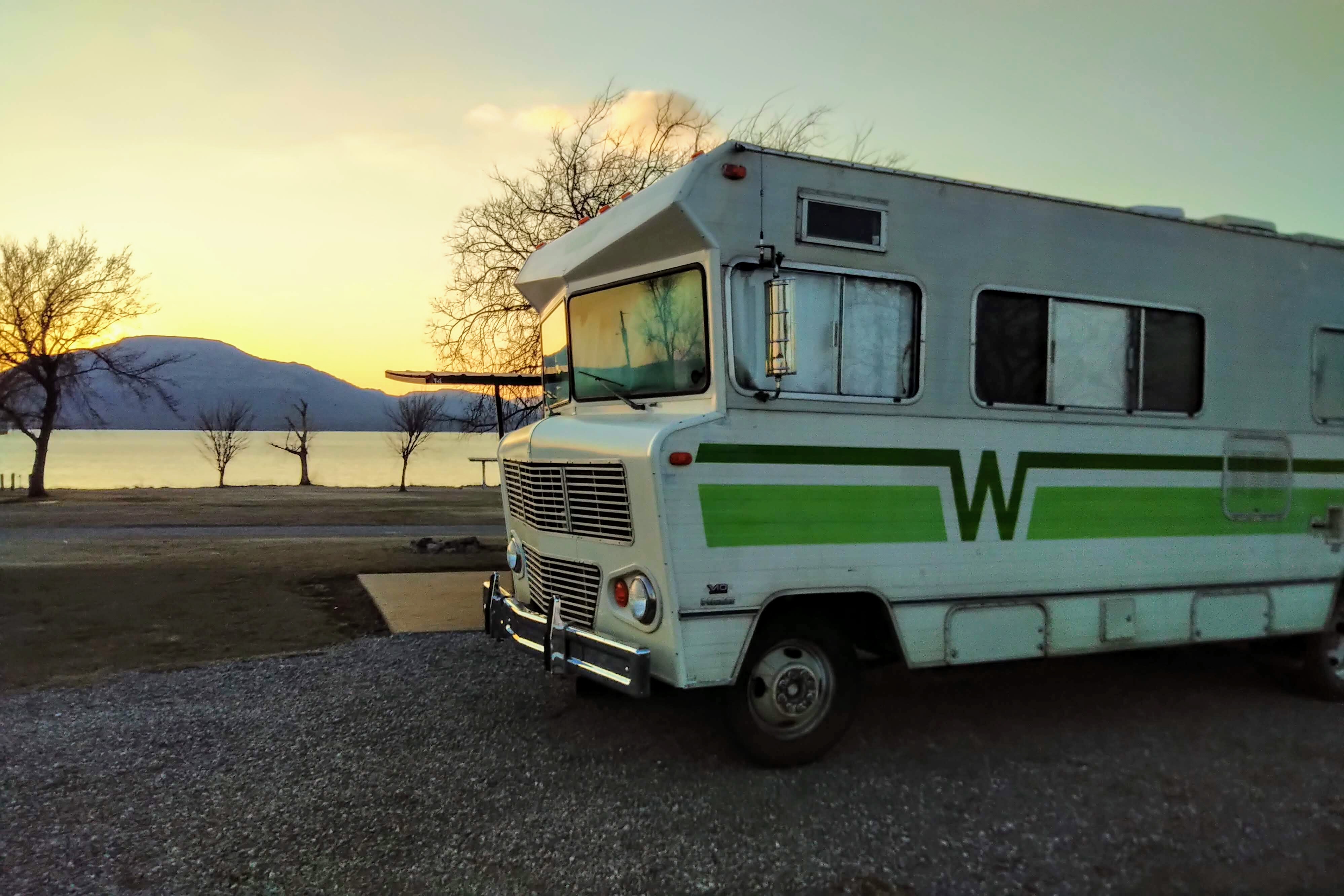 Lawton, Oklahoma
We continued on to Lake Lawtonka in Lawton, Oklahoma, which is an incredibly beautiful place to stay in full view of the Wichita Mountains.  Although the weather was cold (still mid February), the city-owned camps are well-maintained and $12 a night during the winter for electricity, dump station and bathrooms.  The folks in the area are incredibly nice and it was really a shame to leave.
Wichita Falls, Texas
As a Wichita, KS native, I'd always heard of Wichita Falls, but never visited.  We stopped by a few area radio stations and stayed at the River Bend RV park, which is owned by the city.  It's $17 a night for water and electric hookups with a dump station on site in a very convenient location.  There's also a suspended bridge to an enormous city park that leads to the actual Wichita Falls, which oddly enough are man made.  Wichita Falls is also home to The World's Littlest Skyscraper, which was actually an elaborate scam, but makes for an interesting tourist stop.
Blowout!
It sounded like shelf over the radio studio inside the Winnie had spontaneously collapsed going down a Texas two-lane highway.  A few milliseconds later, I realized that the shelf was fine, but one of the rear dual tires was not.
I eventually found an abandoned gas station to pull into and started the fun-filled process of changing the inner passenger's side dual.  With a bottle jack, lug wrench and cheater bar, it took just under an hour to deal with the eight big lug nuts and mount the spare tire.  We replaced all four rear tires a few days later just to be on the safe side.
Whitney, Texas
Whitney is just outside of Waco and there are a wide variety of parks in the area.  The first night we stayed at Lofers Bend State Park, which isn't too busy in the winter, but I'm told reservations are a must during the summer.  At $20 a night it's a bit expensive for my tastes, but electricity and water were provided plus a dump station and bathrooms on site.  It was an interesting challenge getting into the site in the dark.
The next day we explored free camping options in the area, eventually settling on Walling Bend State Park on the other side of the lake because there's plenty of sun for solar power.  Walling Bend is great because you can stay for FREE for 14 days in designated spots.  I met some wonderful people at this park and picked up so much RVing knowledge from the pros.
Waco, Texas
We finally made it to Waco and invited our first guests into the Winnebago.  The picture of Scott and Jennine is a favorite – it represents a lot since it was taken less than a year from the original Radio Nomad concept.  Waco also included a trip to the Dr. Pepper museum, which is a must-see stop if you're a fan.
Heading back
We didn't waste much time returning to Wichita, but stayed in a Walmart parking lot, the Winstar Casino RV park and another city park at Bell Cow Lake in Chandler, Oklahoma.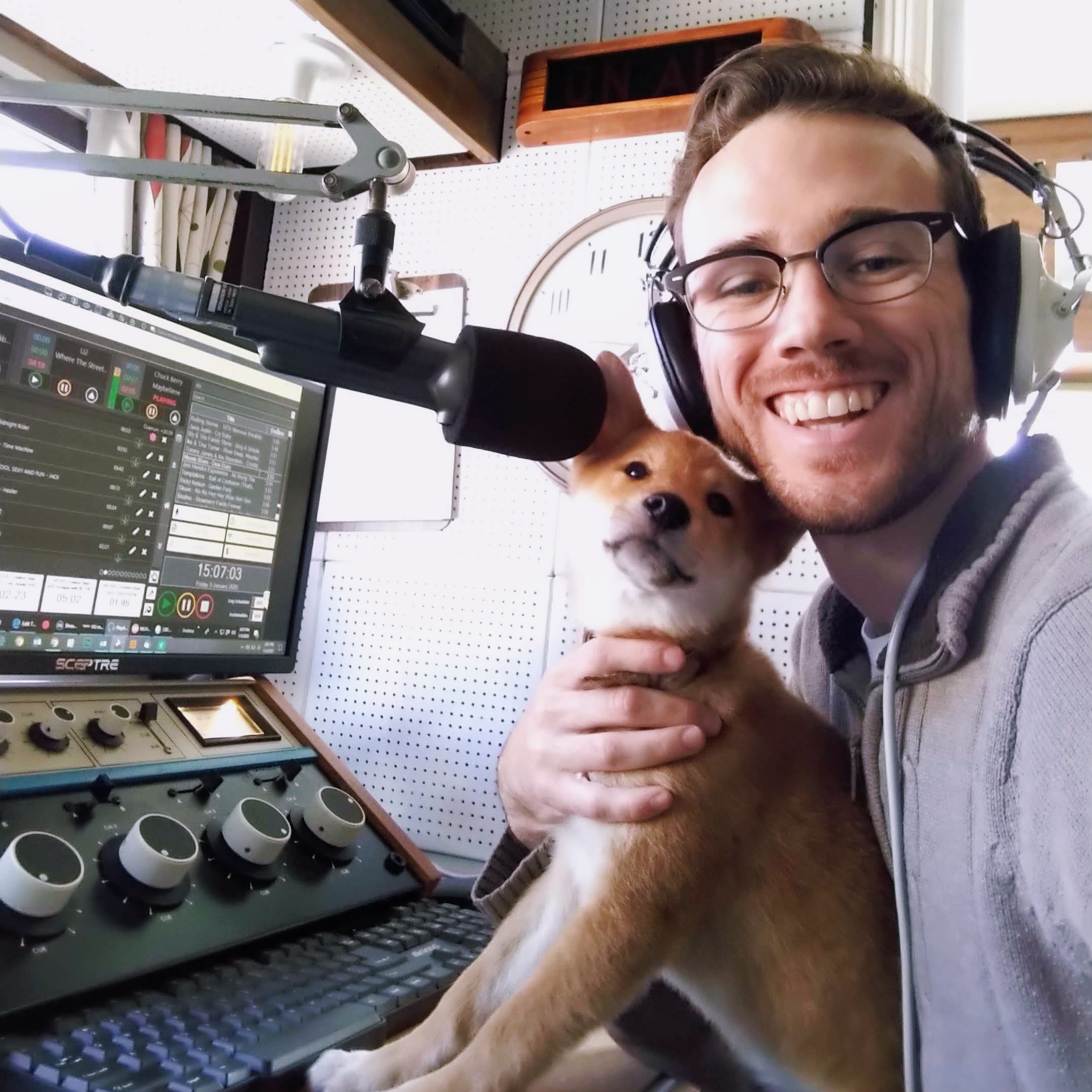 One of the last stops was the Round Barn in Arcadia, Oklahoma, just outside Oklahoma City on Route 66.  It's exactly what it sounds like, but is worth visiting and is just across the street from Pops, another legendary stop.
So that's the whirlwind recap.  It was a great trip with a taste of everything – looking forward to many more to come.
– James and Ash