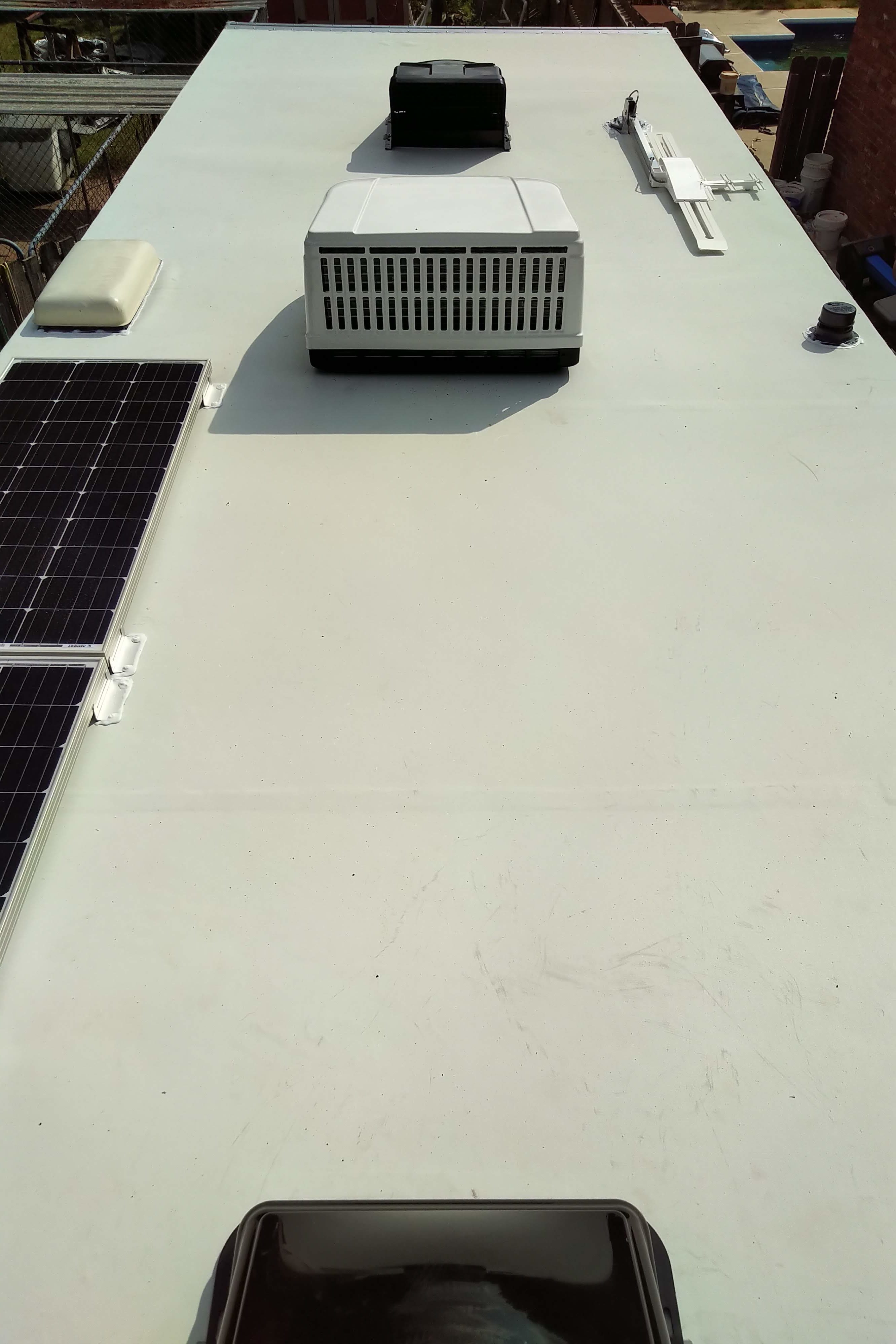 I thought I might never type those words, but here we are, with a roof that has survived its first storm!  One air conditioner, two powered vents with covers, one refrigerator vent, two solar panels, one TV antenna, one antenna junction box, and one luggage rack and a ladder make up the inhabitants of the roof, plus a few sundry plumbing vents.  Everything is buttoned up with Butyl tape and self-leveling sealant, and I'm quite pleased with the results.
Most of the inhabitants of the underside of the roof have made their way to their new homes, including lots of LED lighting fixtures, vent garnishes (yes, that's what they're called), and cabinetry above the kitchen and dinette areas.
Some of you may ask, "Why isn't he painting that disgusting 70's wood veneer?"
My answer is:
1. It will probably come back in style.
2. Once you paint them, there's no going back to the way it was.
3. I'm not ruling out paint in the future, but let's put everything back together and see how it looks.
The carpet, however, is coming out, with the exception of the driving area (or The Bridge, as I think it should be referred to from now on).  I've been inside probably 30 RVs over the past few months, and not a single one had carpet in it, so "wood" laminate flooring is certainly "in" right now.
Stay tuned for a flooring update coming soon! There's also lots of electrical work going on, and plumbing is just around the corner.
– James