Live Broadcast Quality from your iPhone, iPad or Android
All New Version 2.7 Now in the App Store and Google Play!
Features 1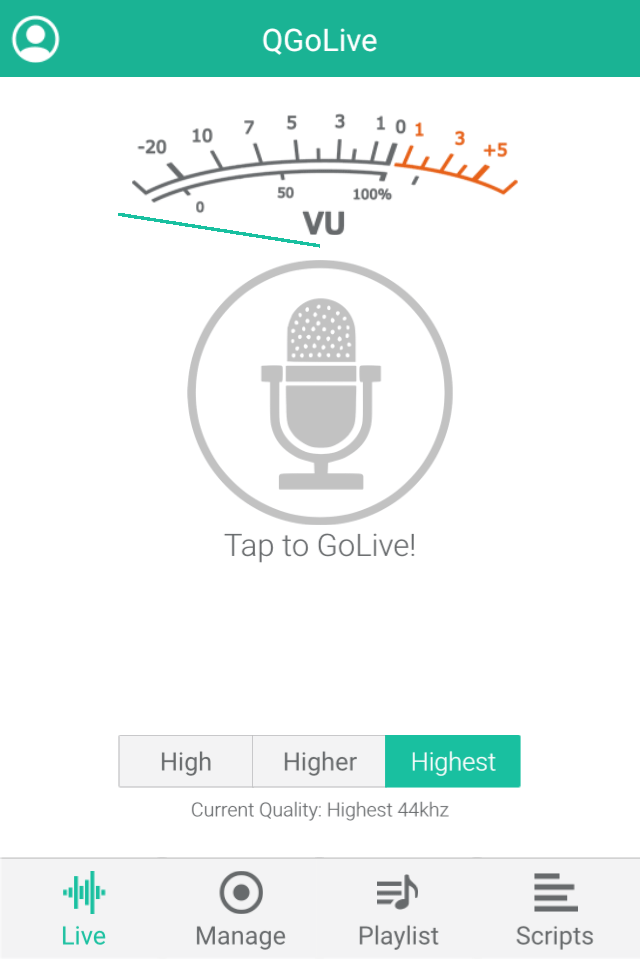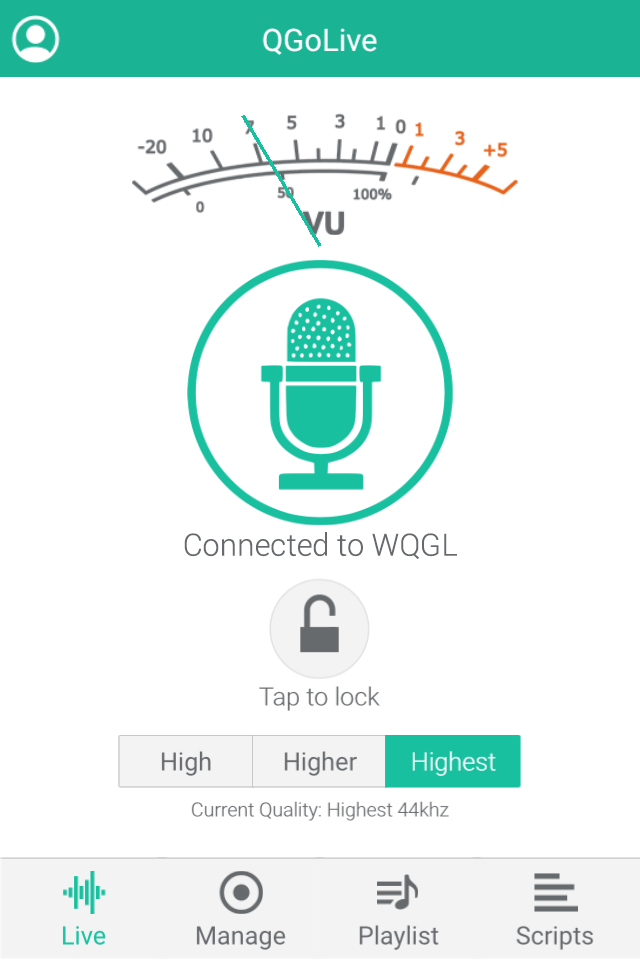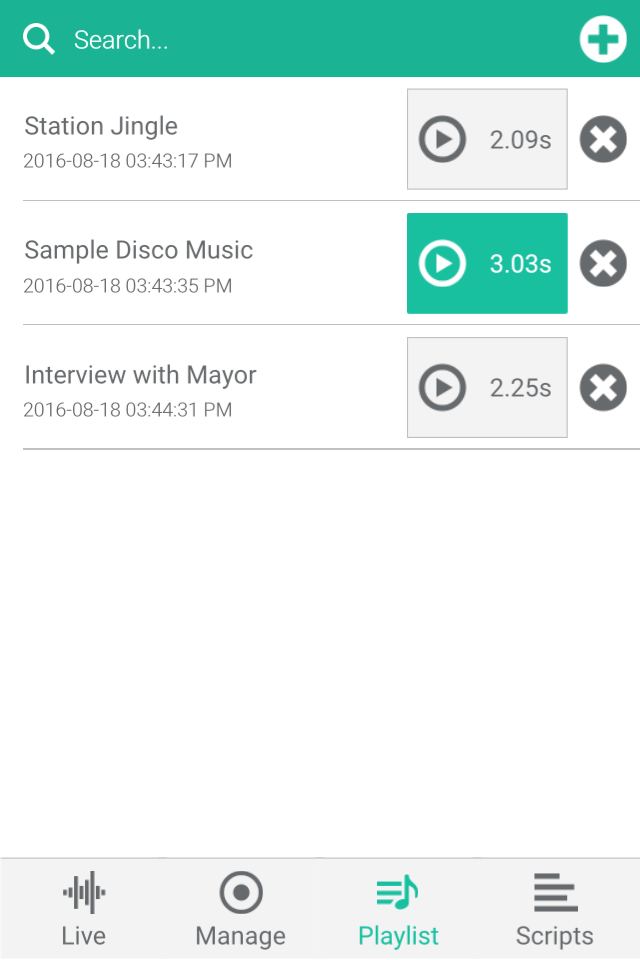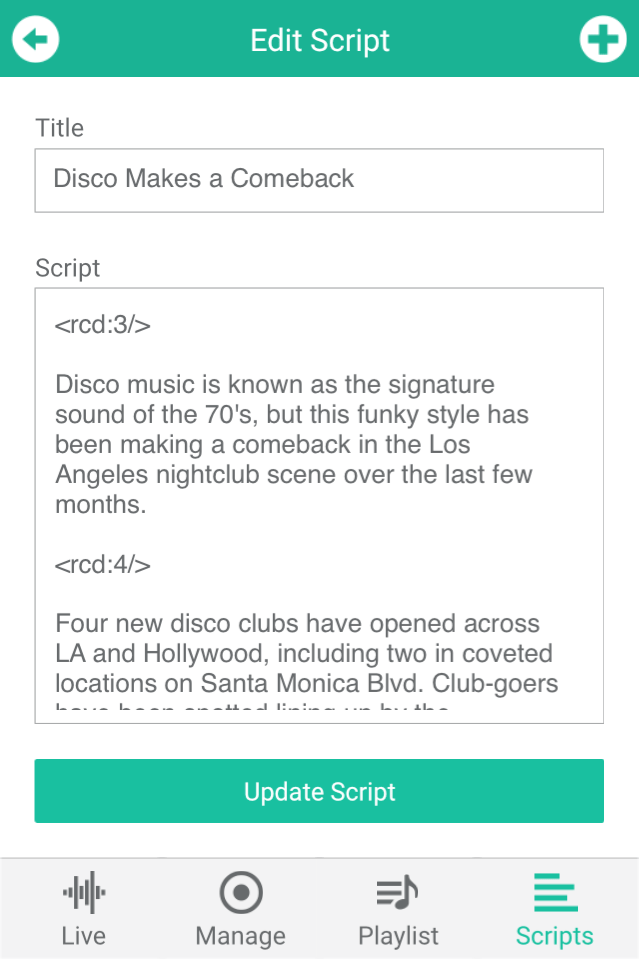 Tap to go live
Tap the microphone to start the app.
Now you're live
This screen allows the user to connect to the receiver at the radio station. Log in with your provided credentials (they will be remembered).
Playlist
Use this function to play out cuts recorded and edited in external apps such as Twisted Wave or any audio program that can open its output in another program (or a browser that can open downloaded files in another app).
Scripts
QGoLive allows you to write or dictate scripts which you can read while live. You can also insert edited audio directly into your script for playback during a live report. To write a script, click the scripts tab and then the "add" icon at upper left.
Leah explains QGoLive  (video)
The App has three major components – Live, Playlist, and Scripts.
Create a free, 15-day trial demo account
Please fill out the form below for a free demo account. Your demo account will allow 1 concurrent connection and 1 demo user account with which you can test all of the functionality of QGoLive!
NOTE: QGoLive Desktop, Receiver & Remote all REQUIRE the Adobe AIR runtime.
Please visit https://get.adobe.com/air/ download and install AIR.
We're interested in your feedback!
Do you have any questions, comments, or suggestions pertaining to QGoLive?
Please write to us – info@controlroompro.com