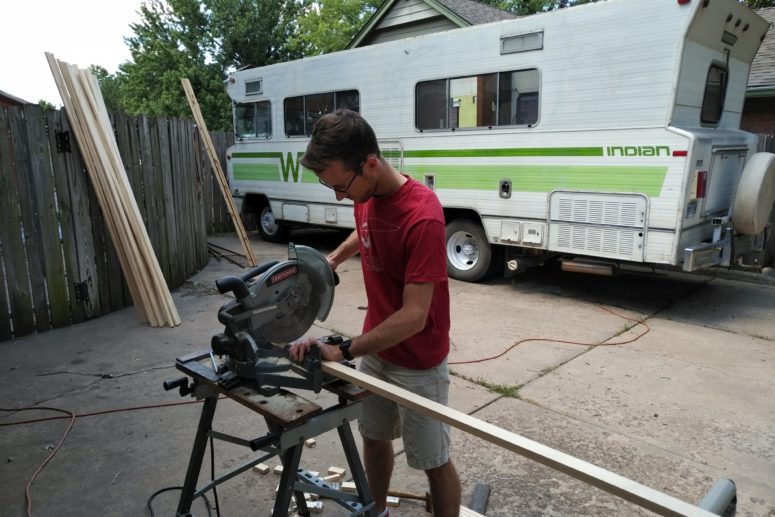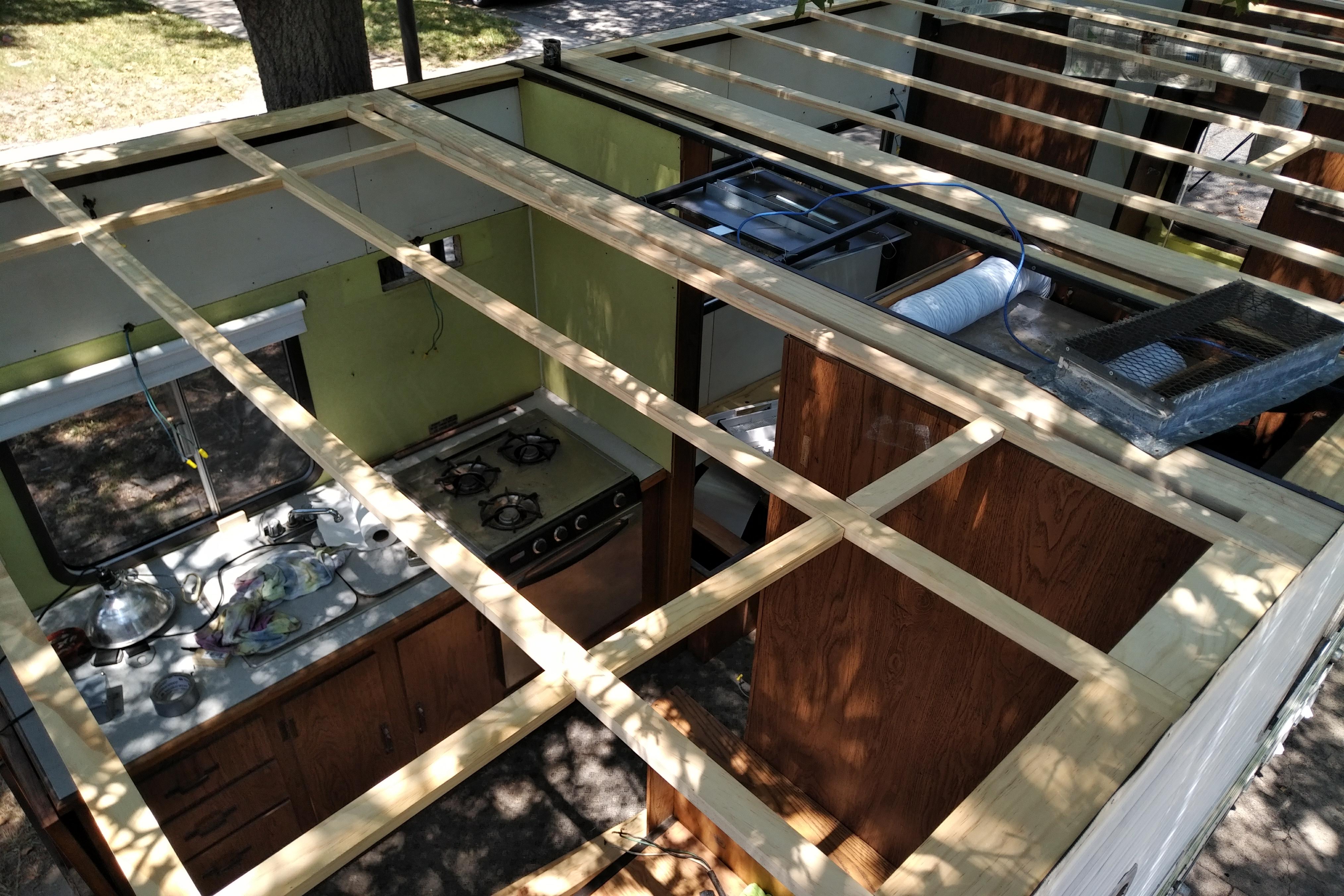 That's how it goes, right?  There's been much to cut and measure as we put the new roof on the Winnebago.  The new structure is going to be significantly different from the old one, consisting of a skeleton of 1×2's.  Underneath will be a layer of FRP, which will make up the ceiling.  In between the 1×2's will be insulation, and Lauan and TPO will top it off.
It's a slow process since everything that will go on the roof has to be mapped out ahead of time, and the CAD modeling has to keep up with the woodworking so that we know where beams are once everything is closed up. (Yes, we've created a CAD model of the roof.)  This includes knowing where basic things like vents and the air conditioner are, plus anything that will hang from the ceiling, including cabinetry and curtains.  It also must include add-ons like solar panels, antenna connections and powered roof vents.  All the wiring has to be run at this stage as well, including all the DC, some AC, cell repeater, HF coax and solar panel wiring.  It's a lot to keep up with!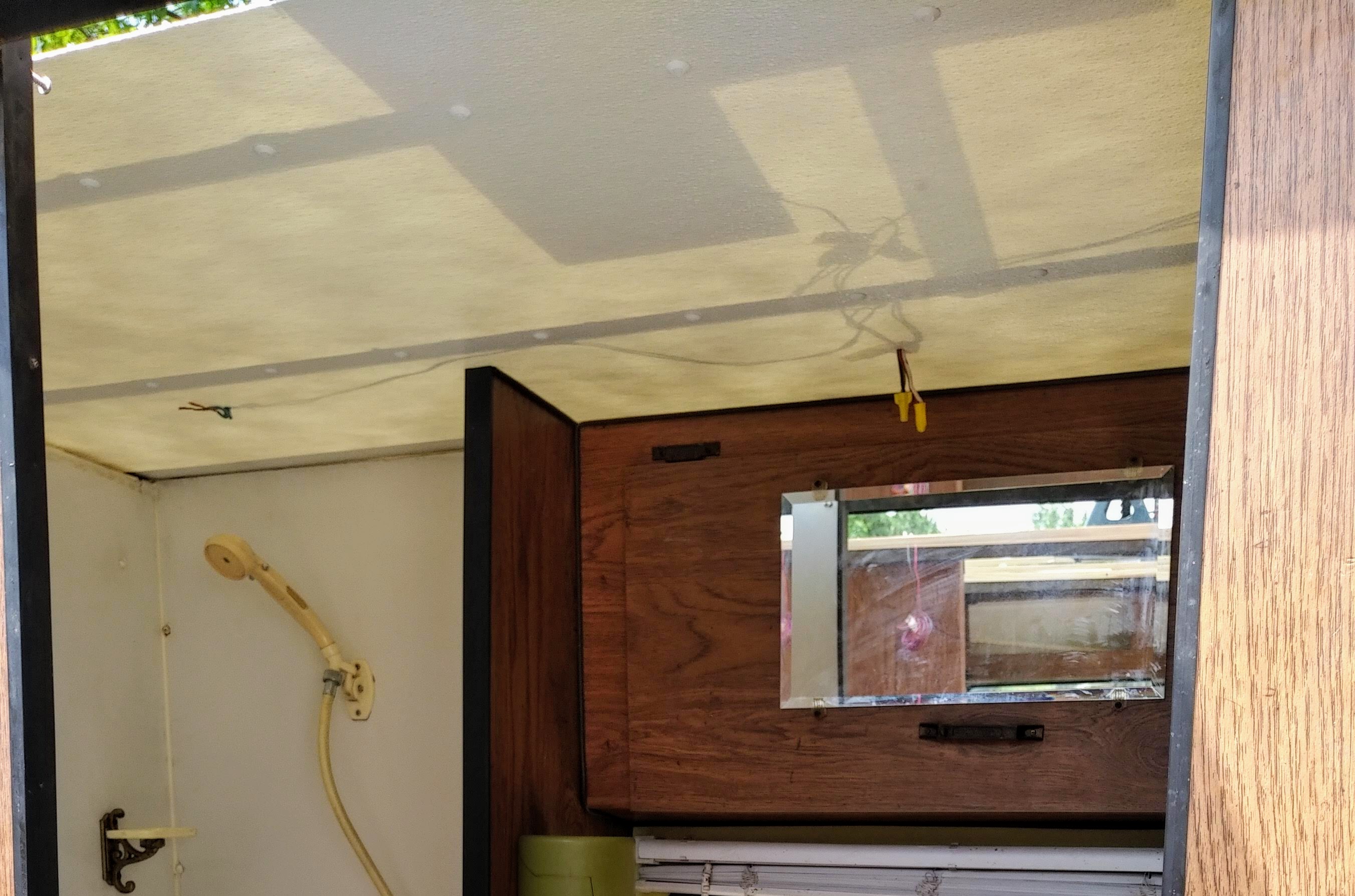 Everything is done in 8-foot sections, starting with the back.  The wood structure is all pegged and glued together, and then the FRP is attached on the ground.  From there it's put into place so wiring harnesses can be installed, then removed again from the vehicle for final wiring and insulation.
The pace has been slow but steady, despite having to tarp the vehicle for the occasional pop-up shower!