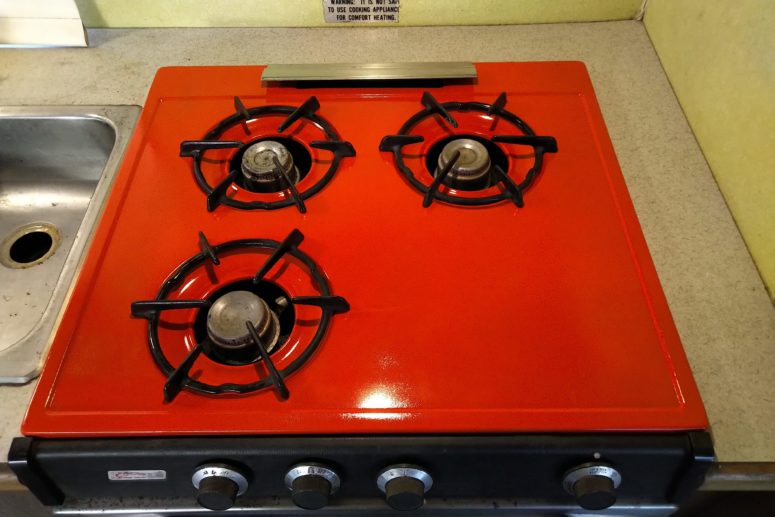 The floodgates of mini projects have now opened! There's a lot of simultaneous action going on, and I've tried to document as we go along.
First, I've never been a fan of the stock Norcold refrigerator doors.  It's a great refrigerator, but the old, warped plastic was like staring into a black hole.  I hadn't come across a great replacement unitl I stumbled upon 2 x 4 foot whiteboard panels at the lumberyard. These were just the right thickness to slide in where the plastic panels had been, and it's a great place to write out our very long to-do list!
Next, the toilet needed some attention, including a thorough cleaning and three new seals.  We rehabbed the old toilet because it's actually a very nice porcelain unit – something that would be quite expensive today!  (Most RVs today have plastic toilets.)  In addition, a factory "oops" was corrected under the toilet where they missed and drilled the hole too big.  This was corrected by routing out part of the floor and filling in with a new wood doubler.
Finally, the stove top looked kind of sad and boring, so I decided to spice it up with some spray paint that will match the curtains (coming soon!).  I used high-temperature engine primer and enamel, so the heat from the stove shouldn't be an issue.
Wall repairs, plumbing goodies, and hopefully flooring coming next week!