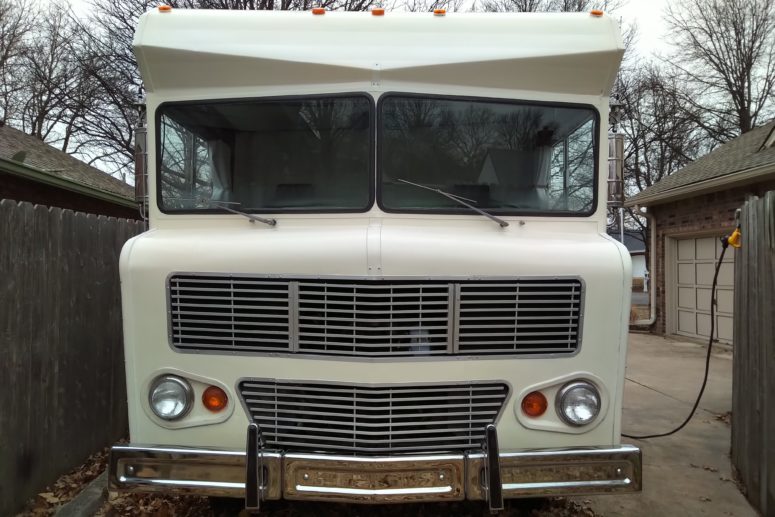 I'm happy to report that the front of the vehicle has been painted!  I rather sheepishly admit we used… spray cans.  Rust-Oleum Protective Gloss Enamel Canvas White was a close match to the original off white.  The results turned out much better than I was expecting.  As with any job, prep was the most important and time-consuming job.  All the paint and what was left of the Winnebago decal was stripped from the front using Methyl Ethyl Ketone.  This took most of a day.  Before painting, the aluminum was treated with a conversion coating that cleans and etches the metal and provides corrosion protection.  Below you can see before, during and after.
In addition to painting, damaged marker lights were replaced and everything was resealed.  The rechromed middle bumper section was also installed along with the polished originals.  The only part left is remaking the original Winnebago decal, which is in progress currently.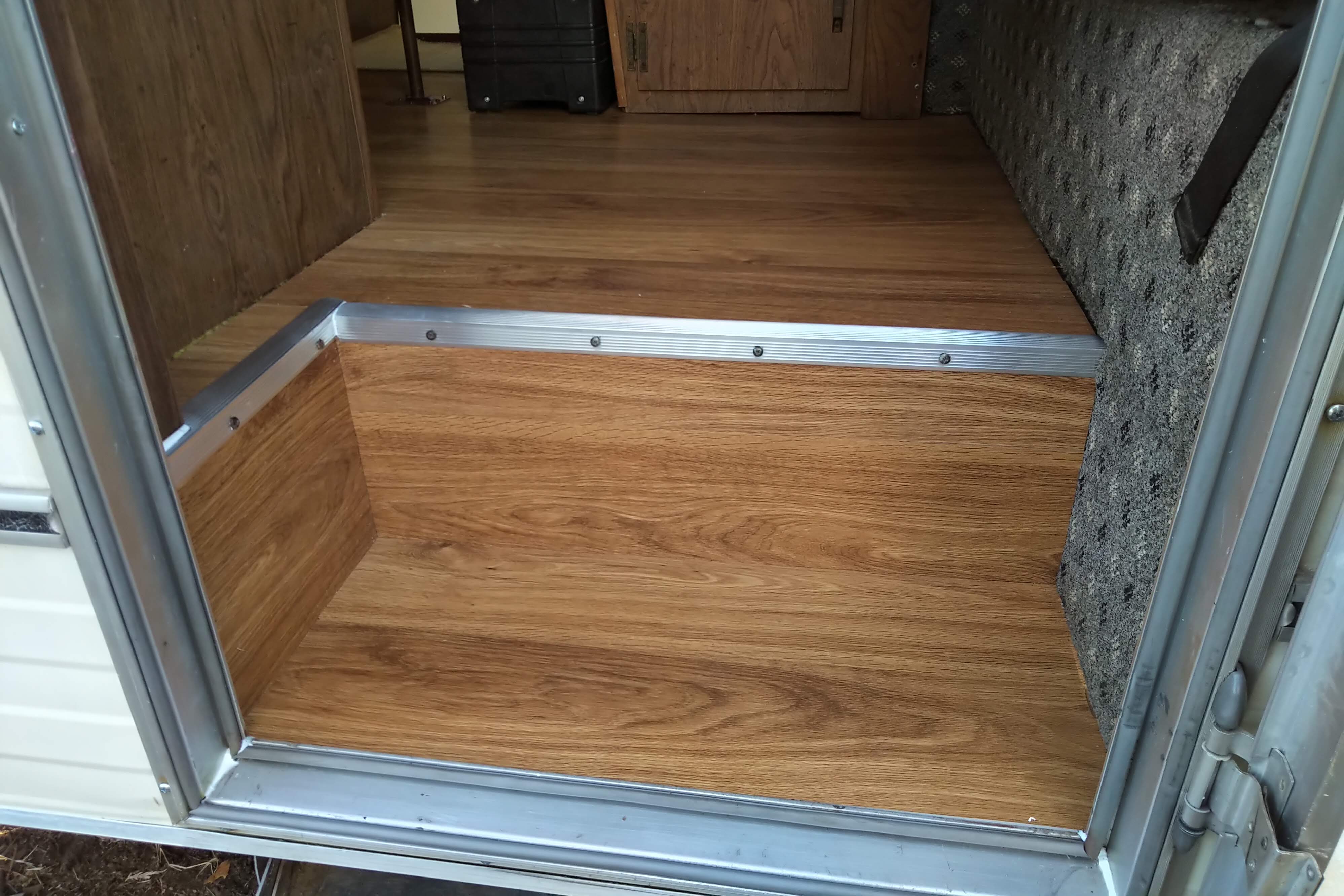 Another "first impression" project was the entry step, which is now finished!
In addition to these projects, we've installed a new windshield washer reservoir, repaired and installed the coolant overflow reservoir, set timing and mixture on the engine, installed a new turn-signal switch, and replaced the engine temperature sensor and oil pressure sending unit.
There's always more to do.  I'll keep you updated!
– James